Greetings
Thanks for visiting NST's website.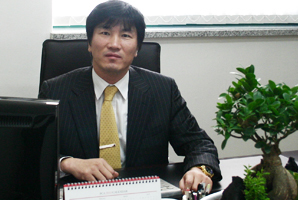 NST is a corporation specialized in Semiconductor Testing Solution, developing and manufacturing Boards for Automatic Test Equipment that inspects packages in postprocessing of the Semiconductor Manufacturing Process.

NST has been contributing to Semiconductor Manufacturing Industry by vigorously pushing forward to manufacturing Boards for over 10 years since its establishment in 2008. As a partner of SK hynix, it has grown into the best technology company in Korea.
Currently, NST's headquarters and branches located in Icheon and Dongtan, run Sales Team / Development Department/ Manufacturing and Repair Business, expanding their business specialized in semiconductor testing.

With the company motto, 'Go Forward Keeping Our Beginner's Mind', based on the technology we have experienced in the past, we are striving to grow our investment and talent to respond to creative and flexible responses to the rapidly changing semiconductor industry.
NST is building an organization that communicates with its customers based on their trust and confidence, as well as the beliefs of 'Technological Innovation, Value Creation, Ethical Management'.

We, NST, will do our best to develop the semiconductor industry and will leap forward with the goal of " Global only 'One' ".


Thanks
Representative, Son Song-man